If you haven't already heard, our extensive support service is the largest of its kind in the UK. As you can imagine, we're unbelievably proud of it and we certainly don't think that's too much of a secret! 
When you purchase a Lynton product, you gain access to everything else we have to offer, including our unrivalled marketing services. If you want to know exactly what this entails – you're in the right place. We're going to run you through some of the most exciting and useful features we have to offer.
What Lynton Can Do For You
When you become a member of the Lynton family, you'll have your own dedicated Account Manager who you'll be able to contact directly regarding your products. If you need any business support, including assistance launching new products or services, they will be your point of contact. Even if you don't necessarily require help from them on a regular basis, you'll still have monthly 1-2-1s so you can check-in and let them know how you and your business are getting on. 
As well as an Account Manager, you'll have a dedicated Online Content Manager and an Offline Content Manager – we really have thought of everything! These people will be on hand to assist you with your online presence, as well as your physical business. We always want to give your business the tools to thrive and grow, that's why when you buy a Lynton product, we'll add you straight to the 'Clinic Finder' on our website.
Patients are often incredibly selective. With a wealth of information at their fingertips, they often know what treatment they want, which devices they prefer and exactly how far they're willing to travel to find them – making our Clinic Finder perfect for the savviest consumers out there. As the UK's no.1 laser and IPL manufacturer, we can put your clinic well and truly on the map. 
If you feel as though you could benefit from some extra help from our Sales and Marketing Director, Hayley Jones, you'll be able to book a strategy workshop with her directly. All workshops are an hour long and are available on request. She'll work with you to formulate a marketing strategy tailored to your business so you can get the most out of your investment.
Getting The Most Out Of Your Lynton Products
When it comes to adding one of our newest products to your clinic, we can guide you through the entire process. If you're yet to hear about the Focus Dual®, we don't know where you've been over the last few weeks because we have hardly stopped talking about it!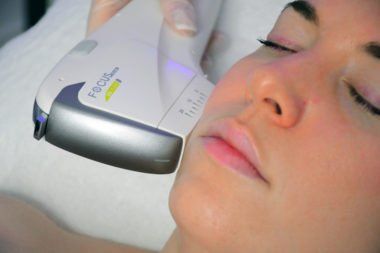 The Focus Dual® is a professional RF Microneedling device with HIFU technology that has quickly become one of our most popular products. Intake 3 of our gold-standard Exclusive Launch Programme is currently taking place and if you haven't signed up yet – it's not too late! Sign up now to ensure you don't miss out!
We also have over 20 educational webinars from our team, as well as industry experts. These videos span a broad range of topics and can be found on our YouTube channel. From exciting new treatments to groundbreaking technologies, we have covered almost anything you can think of. As well as providing valuable insight into our products, our videos can also support you with SEO (search engine optimisation) and other business and marketing topics. Whatever it is your business needs – we're here to help.

If you need some inspiration when it comes to setting up your clinic's website – feel free to look to ours for inspiration. We run a clinic in Cheshire that showcases our products – both skincare and machinery – as well as the skills and experience of our wonderful team. The Lynton Clinic is one of the many facets of The Lynton Group, so if you want to see an example of how to set up a homepage or organise site pages, this website is there for you to browse whenever you want to.
We know the aesthetics industry is a competitive place but we don't feel as though it needs to be. Lynton often holds coffee mornings for its customers, to provide them with a forum for open discussions with other industry professionals. Here, you'll be able to converse with other aesthetics practitioners and ask any questions you might have. We understand how important it is to be able to talk to other people in the same boat as you, and with a Lynton coffee morning,  you'll all have something in common. As you can imagine, as of late, these events haven't been taking place as often as we'd like, but they are sure to become more regular in the future.
Staying Connected
Connectivity isn't just a buzzword, it's an integral part of our lives. As part of our comprehensive support package, you'll have 24/7 access to our Customer Support Portal. This includes our online shop where you can order marketing materials, clinical forms and consumables. We also have a range of free materials too, including:
Over 200 social media templates.

A 12-month social media calendar.

How-to guides on a range of topics.
Plus many more incredibly useful resources for your business.
Registering could not be easier either, all you need to do is click the 'Customer Portal' in the top right-hand corner of our website. Alternatively, you could click right here to sign up.
Did you think we would mention connectivity without talking about social media? Of course not! You can keep up to date with all of the latest Lynton news by following us on Facebook and Instagram. You'll also be able to network with our team and other Lynton customers while you're there as we have a dedicated Customer Forum on Facebook.
When you share our products on your social media pages, don't forget to tag us and use the '#weuseLynton' hashtag. This way, you'll stand a much higher chance of your posts being shared on our platforms. 
Get In Touch
There's only one way to gain access to our extensive range of marketing support tools and that's by becoming a Lynton customer. Email us at info@lynton.co.uk or call us on 01477 536 977 today.