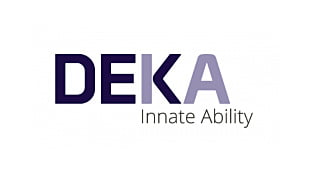 We are delighted to announce that we have entered into a new partnership with Italian laser manufacturer, DEKA. With over 50 years' worth of laser expertise between us, Lynton will now be supporting the Italian manufacturer in the launch of their revolutionary new pain-free Alexandrite hair removal laser: The Motus AX.
Due to the exceptional melanin absorption capabilities of a primary Alexandrite laser, it is widely considered as unsuitable for use on skin of colour; that is until now. The Motus AX Alexandrite uses FDA approved Moveo Technology for faster, painless hair removal treatments, using a 20mm integrated sapphire contact cooling tip. This unique feature offers laser practitioners the advantages of 'pain-free' laser hair removal but with the unsurpassed clinical efficacy and results associated with the Alexandrite, on all skin types.
Dr Jonathon Exley, Managing Director at Lynton: "At Lynton, we pride ourselves on not only being the UK's largest laser & IPL manufacturer but also on the quality of post-purchase support and technical service available to all our customers. I am delighted to announce this new partnership with DEKA lasers, as it opens the necessary channels for UK clinics to introduce revolutionary new technology like the Motus AX, but with the added support and reassurance of purchasing with Lynton".
DEKA Lasers are the leading laser company in the El:En Group. Paolo Salvadeo, General Manager of the El:En group, said "I am delighted that Lynton have agreed to launch the Deka brand in the UK. We have been seeking a suitable partner in the UK market and to have the opportunity to work with an award-winning company like Lynton is incredibly exciting.  We look forward to great success!".
The Motus AX is now available in the UK together with the award-winning training, technical service and post-purchase provided by Lynton.