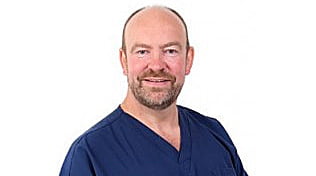 Where?
11.50 – 12.10
QEII Centre, London
Equipment Agenda
4th Floor, Henry Moore Room

Abstract
As a qualified cosmetic doctor/dermatologist, Dr David Eccleston has spent close to 20 years working with numerous types of anti-ageing treatments and procedures. Here, he will discuss his multi-modal approach to skin rejuvenation treatments and how new aesthetic technology can benefit more traditional injectable procedures. David will discuss how he views and approaches different cases and how he uses new technology alongside injectable aesthetic procedures within his practice.  
Dr Eccleston will share his thoughts on why it is important to treat a patient's skin on a case-by-case basis, and why using different technologies in varying proportions is vital in achieving a natural-looking anti-ageing result. He will go onto explain how different aesthetic technologies can work in combination to deliver optimum stimulation of the dermis and epidermis and why this helps tackle the key signs ageing skin can exhibit.  
BIO
Dr David Eccleston has over 18 years' experience, in the use of lasers, Botox and many other injectable aesthetic procedures, having developed an interest in Cosmetic Dermatology during 1993. He joined MediZen as Clinical Director in 1999 as one of the very few medical practitioners in the UK to have undertaken clinical trials on the use of all 3 of the UK licensed brands of the world's most popular injectable cosmetic treatment, Botulinum toxin.
David has worked on many Ethics Committee approved studies, having performed for many leading companies including Allergan, Galderma and Merz Pharmaceuticals, and MediZen is always at the forefront of clinical trials on new products and procedures 
This has led to David being recognised as an International Key Opinion Leader which resulted in his appointment as a Local Country Ambassador by Allergan (the world's largest cosmetic injectable supplier and the manufacturer of Botox). He travels the globe, training and mentoring other medical practitioners on the safe and correct use of botulinum toxin and dermal fillers.
David is also an active member of The British College of Aesthetic Medicine and has an international reputation for being an entertaining speaker, lecturing on the subject of aesthetic medicine in both the UK and abroad. He has also appeared in and authored many magazine articles and taken part in television and radio interviews on the subject of non-surgical medical aesthetics. He is currently a medical advisor for the UK's largest aesthetic information website, www.consultingroom.com and sits on advisory panels for a number of leading companies involved in producing products & treatments for the aesthetic market.  
In 2016, David won 'Proactive Doctor of the Year' at the Safety in Beauty Awards. The Safety in Beauty awards champions those who go the extra mile to keep the public safe from rogue and unscrupulous practitioners and, commends "special candidates who have displayed extraordinary dedication to raising awareness and standards in the beauty, health, aesthetics field."