About This Course
This 3-day Skin and Laser Applications course is a comprehensive course especially suited to those of you who are looking to set up your own skin clinic and want to learn more about what laser and IPL systems can achieve.
The first day of this course includes the Core of Knowledge, which provides the certification required to obtain insurance for laser & IPL systems. You will also learn the fundamentals of laser technology including an overview of different treatments. 
The course is a fantastic opportunity to watch LIVE demonstrations and gain practical hands-on experience treating a range of the most in-demand aesthetics concerns.  
Laser and IPL Technology Available
You will get to use a wide variety of technologies including:
IPL
Alexandrite Laser (755nm)
Nd:YAG Laser (1064nm)
Q-switched Nd:YAG Laser (1064nm and 532nm)
Radiofrequency technology 
Fractional Laser (CO2 and 2940nm)
Please note that further training on your own machine is always advised. Anyone who invests in a Lynton system directly from Lynton always has full system training included.
Prerequisites
There are no pre-qualifications needed to do this course and places are available to anyone who has an interest in learning about laser and IPL applications, or anyone who wants to gain hands-on experience or sharpen existing skills.
Course Agenda:
Features of light from lasers and IPL
Safety issues and equipment management
Introduction to risk assessment including contraindications, medications and Fitzpatrick skin types
Treatments include hair removal, vascular and pigmented lesions, laser tattoo removal, skin rejuvenation including Fractional Laser treatments, acne and acne scarring 
The consultation procedure
Dealing with adverse reactions
New technologies and developments
Pricing strategies 
What Will You Get Out of It? 
After completion of this course, you will receive a certificate in conjunction with The University of Manchester.
You will leave with accurate and relevant knowledge that you can apply to your own treatments.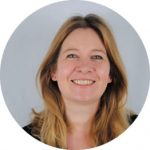 Course Leader
Dr Samantha Hills
Dr. Sam Hills is the Clinical Director at Lynton Lasers and oversees the Clinical and Training Program. In 2017 Sam was also appointed an honorary lecturer in the Department of Musculoskeletal and Dermatological Sciences at the University of Manchester, in recognition for her ongoing contribution to the University of Manchester's 'Anti-Aging and Aesthetic Medicine' MSc course.
Before joining Lynton she completed a degree in Physics, followed by a PhD in Physics and Pharmaceutical Sciences, working in the field of light-responsive drug delivery. After graduation, she worked as a Post Doctoral Research Fellow at The University of Manchester until joining Lynton in 2002. 
She is the author and main lecturer of the industry-leading Lynton / University of Manchester Skin Laser courses that are available to anyone in the industry with an interest in laser applications. She has been asked to contribute to a number of books on laser and light treatments and has published over 30 papers in a variety of medical and scientific journals.