Join our Virtual Classroom course, the most prestigious and in-depth Level 4 Qualification in the Aesthetics Industry.
In the ever-growing and expanding aesthetics industry, being able to show that you have regulated qualifications is a great way to set you apart from other clinics. It also enables you to gain the best knowledge in performing treatments, which helps you to achieve the best results for your clients.
This course will be delivered by Dr Sam Hills, Clinical Director of Lynton Lasers, who has nearly 20 years of clinical laser experience. She is on the BMLA teaching faculty and is an honorary lecturer at the University of Manchester.
Please note a Level 3 Beauty or medical qualification is a prerequisite for course attendance.
About This Course
This 7-day course is perfect for those who are new to the industry or for existing practitioners who want further training or a formal qualification.
You will cover the theory in this virtual classroom and then practical work will follow at a later date, treating models that will be provided in our own working clinic.
You will learn how to perform hair removal on skin types 1-6 and skin rejuvenation typically on skin types 1-3.
The skin rejuvenation section will include:
facial thread vessels
pigmentation
rosacea
and skin rejuvenation with live models.
You will have the opportunity to work with IPL and laser, including Long Pulsed Nd:YAG and Alexandrite lasers. There are then some assignments to complete, including risk assessment, client care and consultation.
We believe this to be the best course out there for someone who wants to be competent and confident to then go on to perform these treatments in their own business.
The price of this course is £1650 +VAT with discounts available for Lynton Customers.
Dates
Theory: Monday 8th June to Wednesday 10th June.
Time: 10:00 AM – 4:00 PM
A further 4 days will follow as soon as possible, delivering the knowledge and skill needed for practitioners to perform treatments to the highest of standards, and to gain the best results for hair removal and skin rejuvenation treatments. 
Why Train with Lynton?
All our lecturers have many years of experience in the industry, in both training and in carrying out treatments within clinics using a wide range different laser and IPL systems.
Our training centre is equipped with the latest interactive audio-visual technology.
We have four practical training rooms housing our industry-leading aesthetic devices. This allows delegates to receive excellent educational content, together with live demonstrations and hands-on experience with live models.
Uniquely, we are able to offer practical experience on a large number of different laser and IPL devices, unlike many other training providers who generally only have one system at their disposal. The systems available for use on the practical part of this course include:
Alexandrite laser

Nd:YAG laser

Diode laser

Two different types of IPL system.
We believe no other training centre has this number of devices available.
What You Will Get Out of It
Level 4 VTCT accredited qualification.
A qualification that can then lead onto level 5.
Practical experience with a variety of aesthetics treatments with different technologies.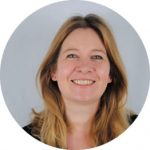 Course Leader
Dr Samantha Hills
Dr Sam Hills is the Clinical Director at Lynton Lasers and oversees the Clinical and Training Program. In 2017 Sam was also appointed an honorary lecturer in the Department of Musculoskeletal and Dermatological Sciences at the University of Manchester, in recognition for her on-going contribution to the University of Manchester's 'Anti-Aging and Aesthetic Medicine' MSc course.
Before joining Lynton she completed a degree in Physics, followed by a PhD in Physics and Pharmaceutical Sciences, working in the field of light responsive drug delivery. After graduation, she worked as a Post- Doctoral Research fellow at The University of Manchester until joining Lynton in 2002. 
She is the author and main lecturer of the industry-leading Lynton / University of Manchester Skin Laser courses that are available to anyone in the industry with an interest in laser applications. She has been asked to contribute to a number of books on laser and light treatments and has published over 30 papers in a variety of medical and scientific journals.