Laser hair removal is a cosmetic procedure that uses a powerful laser or intense pulsed light (IPL) to remove unwanted hair. This light source heats and destroys hair follicles in the skin, which disrupts hair growth. Common areas to treat are the face, chest, legs, arms, underarms, and bikini lines.
Lynton's Hair Removal Masterclass is a 1-day theory course suitable for anyone of any experience level wishing to expand their knowledge in the area of hair removal treatments with advanced technology. 
If you are at the beginning of your career, or if you are already treating and want to expand your knowledge, this course is suitable for you. 
Prerequisites 
There are no pre-qualifications needed to do this course. Places are available to anyone who has an interest in learning about hair removal applications with advanced technology, such as Laser and IPL.
Course Agenda
This course will look at the theory of Light and how it can be used to permanently reduce hair growth considering the following factors:
The hair removal process and how it works
Wavelengths and the difference between them, looking at IPL, Alexandrite Laser, Long Pulsed Nd:YAG and Diode. 
Assessing the suitability of the client by looking at contraindications and Fitzpatrick skin types.
How many sessions are needed and how often they should be. 
Side-effects. 
Pre-care and aftercare.
Managing expectations and results.
Benefits of Attending
After completing this course, you will receive a Lynton Masterclass Certificate.
You will learn about the latest hair removal technology that is available on the marketplace. 
You will leave with a lot of accurate and relevant knowledge which you can apply to your own hair removal treatments.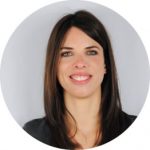 Course Leader
Kirsty Turnbull
After qualifying as a Beauty Therapist in 2002, Kirsty very quickly discovered a passion for skin and lasers. She has been using lasers and IPL systems since 2003, and joined Lynton as a Clinical Trainer in 2008.
In 2010 she became the manager of the Lynton Clinic, but continued to run a variety of training courses. She has completed her VTCT Level 4 Laser and Light Hair Removal and Skin Rejuvenation qualification as well as the L5 in Laser Tattoo Removal. She is also a qualified assessor.
In 2018 she became the Education Lead at Lynton lasers, and is now responsible for the organisation and delivery of the Lynton VTCT qualifications. She still administers treatments at the Lynton Clinic, keeping her skills and knowledge completely up to date.