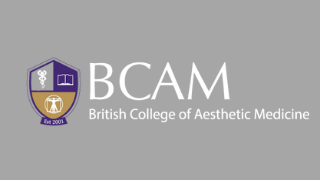 The British College of Aesthetic Medicine will be hosting its second annual conference next month! This will take place on Friday 10th – Saturday 11th September 2021.
Lynton is delighted to be a platinum sponsor at this event. Go to bcamconference.co.uk to register your place.
---

CoolPeel™: CO2… but cooler!
On Saturday 11th September, we have scheduled a live virtual talk at 2:00pm, where Dr Ahmed El Houisseny, Medical Director at Bank Medispa, will be discussing his experience with the DEKA Smartxide. 
Talk Summary
CO2 lasers are proven solutions for skin resurfacing, tissue tightening, wrinkle and scar reduction, pigmentation, and many more procedures. Despite CO2 remaining the current gold-standard for tissue rejuvenation, long durations of downtime frequently decrease client conversion for CO2 treatments- until now.
"CoolPeel"; is a treatment that leverages DEKA's unique pulse control to deliver a fully ablative treatment with controlled thermal damage along with a spray mode guarantee faster and more natural results. CoolPeel further reduces the risks and downtime associated with fractional CO2 lasers, offering safe and effective parameters for all patients. Having this versatility revolutionises your treatment outcomes, as you have the capability to now tailor the treatment to the individual's needs and reach traditionally untouched patient demographics with CO2.
Find out in this talk how, with the DEKA SmartXide CO2, you can have incomparable treatment flexibility that can help your practice grow.
Expert Speaker – Dr Ahmed El Houisseny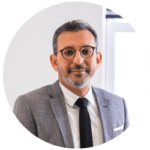 Medical Director of Bank Medispa Dr Ahmed specialises in delivering advanced injectable and laser procedures and is recognised as one of Cheshire's leading aesthetic doctors. He is an Honorary Lecturer at the University of Chester and an education provider on aesthetic procedures. Dr El Houssieny is registered with the General Medical Council, as well as being an associate member of the British College of Aesthetic Medicine.