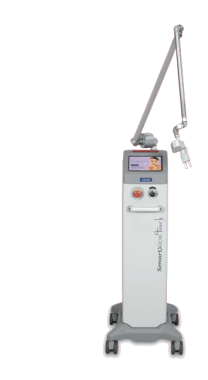 Aesthetic Medicine will be hosting an Instagram Live with Dr Aamer Khan, Clinic Director at Harley Street Skin Clinic, on Monday 16th August at 12:00pm.
Dr Khan will be sharing his experience with the DEKA SmartXide.
The SmartXide Touch CO2 Laser concentrates over 30 years of expertise in dermatology & aesthetic medicine by utilising the capabilities of a high-powered CO2 Laser but with the unique addition of integrated bipolar radiofrequency. The SmartXide Touch selectively reaches surface tissues and deeper areas, ensuring maximum reliability in controlling the application, with minimal thermal damage.
With dramatic results in just one session, The SmartXide Touch CO2 Laser helps medical practitioners treat a range of common skin concerns unable to be treated with more traditional methods, for example, fine lines and wrinkles, pigmented lesions, and scarring.