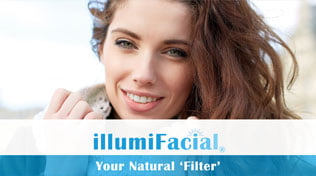 What Factors Affect Skin During Winter? 
During the transition from autumn into winter as the temperature becomes brisker, you may notice changes in your skin. For instance, your skin might feel tight or appear dry and dehydrated. We can feel tautness of the skin, it can become uncomfortable, itchy, blotchy and fine lines can really start to show. If you suffer with acne prone skin, you may notice your skin becoming more inflamed. Rapid fluctuations in temperature take its toll on our skin as it adjusts to our new environment. We also all don't get our Vitamin D, so our complexion can appear dull, slightly grey, not as plump or supple as usual, and you may also have darker under eye circles, this is because the skin needs Vitamin D for the skin cells to regenerate properly and remain healthy. While there's nothing you can physically do about the cold shift in weather, this doesn't mean your skin has to suffer the consequences. There are treatments and products available to keep your skin on top form this winter.
What Products Should Clients Add into Their Winter Skin Care Routine? What Ingredients Should They Look Out For?
The first thing is to hunt out products that will: hydrate, moisturise and protect against this water loss due to the change of weather. We would always recommend a serum with hyaluronic acid to hydrate as this magic ingredient is a moisture magnet and can hold 1000 times its weight in water. At Lynton you can find this ingredient within our Stem Cell Serum. This product works to regenerate the bounce in our skin and enhance overall hydration. The high moisture level of this product is easily absorbed working its skin-plumping magic at a deeper level, ironing out the appearance of fine lines and wrinkles we see more prevalently in winter months. This product works for every skin type.
How Can Such Products Be Incorporated Within Treatments and Effectively Sold For Home Care Use?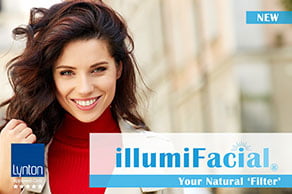 At Lynton our Stem Cell Serum is incorporated into our illumiFacial® which is the 'next generation' of the highly successful 'Photofacial' treatments, using a new and unique combination of specialist Lynton skincare together with powerful, medical-grade IPL technology.
Employing innovative technology and cutting-edge research, illumiFacial® is designed to clinically transform the skin in 4 easy steps to defy harsh environmental conditions. Whether clients are seeking targeted solutions for specific concerns or instant results for any winter occasion, illumiFacial® offers a solution. This entirely customisable treatment dramatically improves skin tone and appearance helping the skin feel and look its best whatever the weather.
Dr Sam Hills Clinical Director states: "Using a specially formulated peel prior to IPL treatment gives enhanced light penetration and product absorption, allowing both to work synergistically to give flawless, air-brushed skin; perfect for anyone whose skin exhibits congestion, discolouration and visible signs of ageing."
Within illumiFacial® four of the five core topical products for this treatment can be taken home. These include the Stem Cell Serum, Lynton Cleanser, Light Protect SPF 50 and Light Soothe a post IPL/Laser treatment hydrating and calming serum which includes the ingredient of Manuka Honey.
All IPL treatments are perfect to have in winter as most patients have had limited sun exposure and will be able to have treatment. The illumiFacial® is specifically designed and tested for use alongside Lynton's 3JUVE, Excelight, Lumina and Luminette Advance systems to deliver the treatment safely and effectively.
Facial Product and Treatments Ideal For Clients This Winter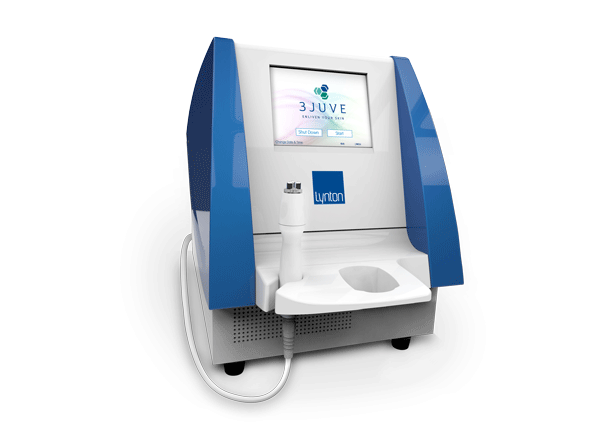 Another fantastic treatment to enhance skin appearance in the winter months and to tackle fine lines and wrinkles enhanced by the cold weather is Radiofrequency (RF) found on Lynton's 3JUVE. Lynton's 3JUVE utilises RF, we call this technology ReMODEL as it stimulates your body's natural subdermal collagen production. This works to diminish the appearance of fine lines, wrinkles, and loose skin – your patients will see visible results after the first session! The subtle lifting and firming achieved with ReMODEL is key to a natural youthful appearance achieving results of a non-surgical-face lift.
"As the ageing process begins, many individuals find their skin begins to produce less oil, making it become dry and loose, this can be especially visible in winter months due to our skin becoming dehydrated. Radiofrequency (RF) is one of the most popular and effective treatments available for skin tightening and rejuvenating skin and has been used within the field of medicine for over 50 years.
The term 'Radiofrequency' refers to electric vibrations within the radio waves portion of the electromagnetic spectrum and is used as an aesthetic technique, which selectively delivers heat energy deep into the dermis, stimulating fibroblast cells to produce new collagen and elastin (collagenesis), resulting in a lifting and tightening effect to the skin.
Through stimulating natural renewal of collagen, RF treatment can deliver natural looking facial skin tightening results with little to no downtime and can be used on all skin types across all treatable areas, not just the face. Radiofrequency technology remains a popular procedure used by clinics and salons globally and has increased dramatically in recent years due to a demand for non-invasive facial procedures.
Here at Lynton, we have developed a platform that uses this proven RF technology at 2MHz in combination with two other independent facial skin rejuvenation technologies: 585 IPL and Fractional laser at 2940nm. By combining these three non-invasive facial skin rejuvenation technologies in one platform and treatment parameter, 3JUVE addresses not only skin laxity and loss of firmness but also the two other key signs of ageing: discolouration and the appearance of fine lines and wrinkles." Dr Sam Hills.
At Lynton we have seen Radiofrequency as the go-to for non-invasive treatment of wrinkles and loose skin. It stimulates collagen formation by increasing thermal temperature deep in the layers of the skin and subcutaneous tissue. The procedure is painless, with users reporting pleasant warming and massage-type sensations, a perfectly enjoyable facial treatment in the cold winter months.  
Find Out More
For more information please contact us on 01477 536 977 or email info@lynton.co.uk.