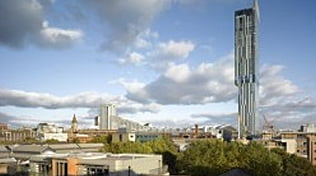 Designed Specifically for You!
It is our pleasure to invite you to the Lynton Customer Workshop 2016, held yet again, at one of Manchester's most prestigious hotels – the Hilton, Deansgate.
The 17th October 2016 will see a range of bespoke talks, all specifically intended to benefit Lynton customers, and will be delivered by a series of leading industry experts, such as Julia Kendrick: the award-winning communicator specialising in medical aesthetic and consumer health. 
You are also welcome to join us for an evening meal on the 16th October (the Sunday night before the workshop). We will be eating at Jamie's Italian, dubbed the 'King of Kings Street' due to its magnificent grade II listed building and fresh, rustic menu.
Building on the success of last year's highly-successful workshop, we look to focus on making key recommendations to our customers on improving their businesses from both marketing and a clinical viewpoint, as we understand the competitive nature of the industry and the difficulty of generating new ideas in-house. 
The Lynton customer workshop is a great opportunity for you to catch-up with the Lynton team, discuss key industry developments, and of course, ask any questions you may have on how we can help improve the running of your cosmetic clinic or salon.