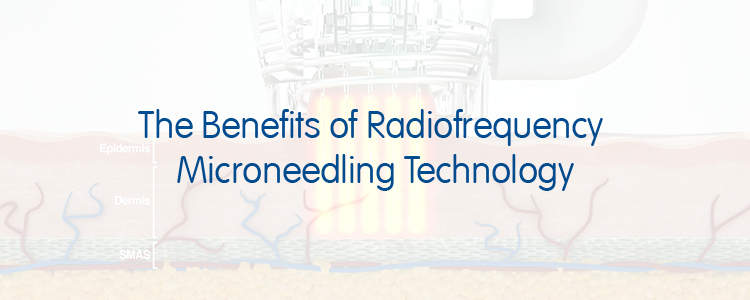 Fractional Radiofrequency Microneedling is the next generation of Microneedling that can deliver Radiofrequency energy directly in the deep layers of the skin. This results in non-surgical skin tightening and lifting without the need for surgery!
If you want to add a healthy revenue generator and achieve fantastic results for your clients, introduce a professional Radiofrequency Microneedling machine to your clinic and reap the benefits of being able to offer a range of anti-ageing treatments to virtually everyone that walks through your door.
What are the Benefits of Radiofrequency Microneedling Technology?
Radiofrequency (RF) induces thermal trauma to stimulate neocollagenesis in deep layers of the skin, creating stronger, firmer skin to help with concerns such as wrinkles and laxity.
Combine Radiofrequency and Microneedling (RFM) together and you get a dual effect on the tissue for a whole host of textural and ageing concerns such as acne scars, skin laxity, stretch marks, open pores, and wrinkles.
Treat ALL Skin Types
Multiple RFM studies support minimal risks even in dark skin types. Unlike lasers, Microneedling with Radiofrequency delivers energy in a way that is not chromophore dependent. Therefore, it is safe to use in patients with darker skin types (Dermatology Times, April 2020). This means you can treat a higher percentage of clients who walk through your door.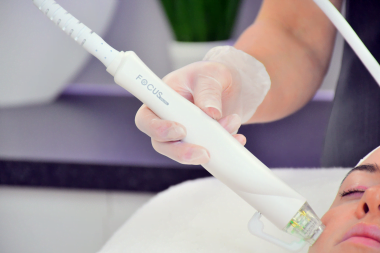 As there are different needle depths and intensity settings for the RF, treatments can be easily customised to every skin. Patients with laxity concerns can benefit from the dual effect of the Microneedling with Radiofrequency.
Younger skins who do not yet require lifting and tightening can benefit from Microneedling without the RF to focus on refining pores, evening out texture, and improving overall skin quality.
Quicker Treatment Results
Practitioners have observed much quicker treatment results combining both RF and Microneedling compared to one technology alone depending on the device used. In cases such as severe acne results can be achieved in half the time versus standalone technologies, increasing patient satisfaction dramatically.
Virtually No Downtime
Due to the non-invasive nature of a Radiofrequency Microneedling machine, your clients may experience slight redness following the treatment, and a small percentage of your clients may experience minor swelling, tingling, or tenderness. These symptoms are mild and temporary. Your clients will be able to return to their normal activities straight away, and there are no special recovery measures needed.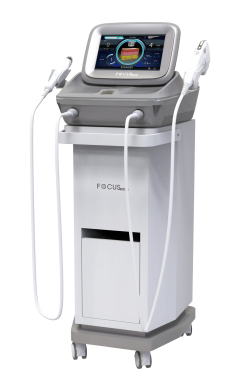 Focus Dual
At Lynton, we offer Focus Dual, a medical-grade professional Radiofrequency Microneedling machine that uses ultrafine needles to trigger the production of new collagen and elastin, resulting in non-surgical skin tightening and lifting. With advanced vacuum suction technology, Radiofrequency energy can be penetrated deep within the dermis, safely and effectively.
The flexibility of Focus Dual allows you to improve the skin at every layer: SMAS, Reticular Dermis, Papillary Dermis, and Epidermis in a single treatment so that you can build patient trust and satisfaction with genuine results.
Get in touch to speak to a specialist and find out more.