Laser and IPL manufacturer Lynton has unveiled a new update and training protocol for Onda Coolwaves in partnership with DEKA.
The Onda Pro update includes a specification enhancement in the power, which can be delivered by the practitioner, and an updated treatment protocol that aims to improve the efficiency and effectiveness of the treatment delivered. This enhances the clinical results that can be achieved for cellulite, skin tightening, and fat reduction procedures, according to Lynton.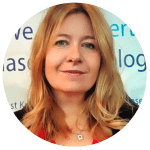 Dr Samantha Hills, Lynton clinical director, stated, "Using the Onda Pro update, practitioners will further explore Coolwaves technology and learn new advanced treatment techniques for use with Onda's powerful smart handpieces. As the Onda Pro update is available to all customers, all Onda users will experience the new gold-standard developments."
Get in touch to find out more. 
---