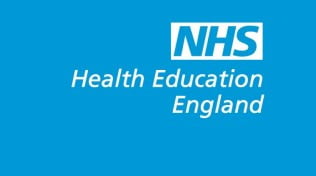 Legislation Regarding Laser & Light Qualifications 
A quick break-down on the latest devleopments… 
There has been much speculation in the trade media and within the wider industry about possible upcoming changes in training requirements for those carrying out Laser and IPL nonsurgical "cosmetic" procedures. In fact, Lynton has been receiving an increasing number of enquiries from concerned customers who have been told that new legislation in 2016 will require operators to have a formal "level 4" qualification to continue treatments.
Here at Lynton, education has always been one of our highest priorities and we have been actively engaged in delivering training and even working with Government organizations such as Health Education England to write training policy. As such, the team at Lynton is well placed to ensure that we keep our customers informed of current affairs and requirements.
So, the first and most important message is that, contrary to some industry rumours, there are NO confirmed plans for the introduction of new regulation in England at this stage – England remains largely unregulated for operators using Laser and IPL for nonsurgical interventions unless you fall within one of the London Boroughs or Nottingham, which currently enforce their Special Treatments Act. Or you may be a clinic treating a disease, disorder or injury with Laser/IPL and these treatments are being administered by a medically trained member of staff (for example a nurse or doctor). In these circumstances you may be using Lynton equipment and you should be registered by the Care Quality Commission (CQC).
Examples of treatments that may fall under CQC regulation would be the treatment of active acne or possibly Port-wine stains, BUT these treatments only fall into CQC regulation if administered by a medically qualified practitioner, otherwise it's not classed as a medical treatment (and therefore not regulated). Whilst Wales and Northern Ireland have always remained regulated, Scotland is intending to re-introduce some form of regulation for Laser/IPL used for nonsurgical cosmetic procedures, but details are yet to be confirmed.
All of the above is nothing new – however, there are confusing reports and rumours from a variety of sources (including some well-respected organisations) that in 2016 practitioners will be required to have a "level 4" qualification in the use of Laser and IPL. Again, to be clear, at present there are no such requirements, nor has government announced any plans to change this for the future. It is likely that much of this speculation has been derived from work undertaken by Health Education England (HEE) last year. HEE convened an expert group who were asked to develop and recommend an educational framework for practitioners from all backgrounds wishing to undertake nonsurgical cosmetic treatments. Lynton's MD (Dr. Jon Exley) was asked to lead the Laser/IPL section of this project and the initial work was published at the end 2014 in which a draft framework was presented.
The work continued until April 2015 with the final report only just published (released on the 8th January). Within the report a training framework is outlined indicating treatments that would be permitted by those who achieve the relevant qualifications at each academic level. The "levels" in the HEE framework simply indicate the academic rigor to which these courses should be taught – it doesn't signify an actual "qualification". Academic institutes, FE colleges and private training organisations would be able to use this framework to create courses which would then need to be accredited by a suitable awarding body.
The Government has yet to respond to the final HEE report and so (as yet) nothing changes. However, a number of industry organizations and insurance companies appear to be moving forward with the idea that laser/IPL operators should have a formal qualification and that this should be at least a "level 4" qualification. Indeed, Lynton would already recommend that practitioners seek to undertake such a qualification, and so last year we introduced the formal CIBTAC accredited level 4 qualification in the Use of Laser and IPL for hair removal and skin treatments. Any Lynton customer wishing to obtain this qualification can do so through Lynton at a discounted rate and busy practitioners can conduct the vast majority of the assessment through case studies in their own clinics or salons.
So, in summary, despite any rumours you may have heard or read, there isn't any change to the current regulation for the use of Laser/IPL or any new requirement in legislation that you must be qualified. BUT there does appear to be a growing awareness of the proposed HEE framework and, in particular, the need to obtain a "level 4" qualification (increasingly requested by insurance companies).