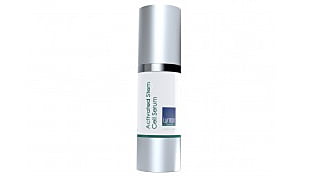 Lynton Add New Stem Cell Serum to Growing Specialist Range 
We are delighted to announce the latest launch in our evergrowing skincare range: The Lynton Advanced Stem Cell Serum. 
Created from a unique and patented combination of 3 plant stem cells, this intensely hydrating serum is primarily formulated to increase proliferation of the dermal fibroblasts which in term, stimulates dermal regeneration, boosts skin-cell renewal, and repairs photo-ageing.
This revolutionary serum deeply penetrates the skin for maximum collagen and elastin production and is the perfect product in creating an 'airbrushed' look, smoothing out wrinkles and giving the skin a fresher, younger complexion.
• Stimulates dermal regeneration
• Stimulates dermal regeneration
• Boosts skin-cell renewal
• Repairs photo-ageing
• Intensely hydrates
• Stimulates cell metabolism