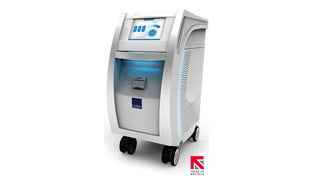 Lynton Launch 'The Best… Redefined'
We are delighted to announce the arrival of our brand new Lynton LUMINA® laser & IPL platform. Already the system of choice for many medical and beauty practitioners across the world, the new LUMINA® combines five different market-leading technologies into one new-look, stand-alone platform, helping treat over 24 different aesthetic concerns.  
Giving practitioners, the flexibility to 'Build as they Grow', the new LUMINA® system has been designed to allow users to add new technologies, as and when they are required based on the needs and demands of their growing practices.
Used by the NHS, the new medical-grade LUMINA® model sees a number of new features and changes in specification, all designed to accommodate its hugely diverse treatment capabilities, for example, its new slim-line modelling and ergonomic design.
Jon Exley, Managing Director at Lynton: "The LUMINA® platform is our flagship product here at Lynton, which is why we have invested heavily in its new design and usability. The LUMINA® has established its self as the device of choice for many aesthetic practices and salons because of its unique flexibility to be upgraded with a variety of different technologies, therefore it presents clinic and salon owners with an opportunity to invest in just one sole platform but with over 24 different revenue streams readily available to their client base. We hope users agree that its new look and design reflect its excellent reputation for superior clinical treatment results".
To find out more on this new model, Click here