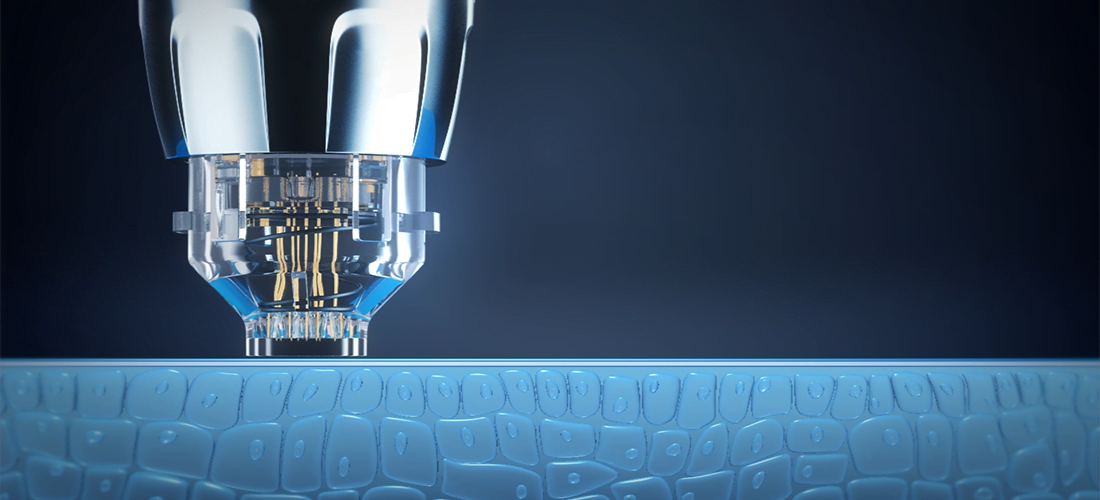 For many years, Microneedling has been used effectively in aesthetics, a key player in skin rejuvenation treatments in clinics across the world. As the first of its kind, EPN PEN allows practitioners to take their skin rejuvenation treatments to the next level by combining a Microneedling Pen with the power of Electroporation Technology.
What is Electroporation?
Electroporation is a technique that has been utilised in the field of aesthetic medicine since the 80's primarily for non-invasive mesotherapy. This technology helps to push topical products deeper into the skin for better absorption for brighter, more illuminated, and hydrated skin.
How Does Electroporation Work?
Electroporation is a technique in which an electrical field is applied to the skin cells. Short electro-stimulating pulses are released into the skin to increase the permeability of the skin cell membranes, allowing topical products to be introduced into the cell more efficiently and effectively. Electroporation, when used alone or in combination with Microneedling expands the range of products that can be delivered trans-dermally. Patients will see rejuvenated, brighter, and more illuminated skin.
How Does Microneedling And Electroporation Work?
When Electroporation is used in combination with dermal needling, tiny medical-grade needles create controlled 'wounds' to the skin to maximise the production of new, strong collagen and elastin fibres in the skin. Collagen induction builds layers of the supporting intracellular matrix, promoting healthy, resilient skin that looks younger. This revolutionary pairing of technology means that clients' anti-ageing results are maximised. 
With EPN Pen adjustable needles allow practitioners to reach varied depths, this means EPN is safe and effective for use on all parts of the body and can be performed on all skin types. You can also choose to use Microneedling and electroporation together or independently. When the two modalities are combined the results are far more superior.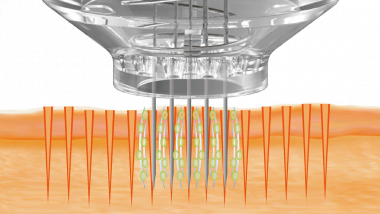 Benefits of Combining Microneedling with Electroporation Technology 
As the world's first Electroporation and collagen induction therapy device EPN is a medically graded device. With a range of benefits, EPN PEN will deliver noticeable results in:
Increased cell proliferation and regeneration
Improved skin texture
Improved skin tone and tightness
Reduction in the appearance of fine lines and wrinkles
Improved appearance of acne and surgical scars
Improved appearance of pigmentation
Improved appearance of rosacea
Improved appearance of stretch marks
Reduction in pore size
Subscribe to our mailing list to find out more about EPN Pen.