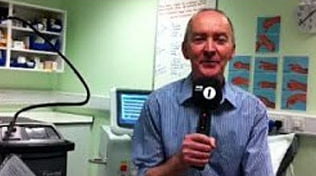 Lynton Lasers have been manufacturing tattoo removal lasers for 20 years, and it has been shown in numerous medical studies, that treatment with Q-Switched lasers is the safest and most effective method of tattoo removal. Lynton are dedicated to providing all customers with thorough, in-depth training on the key fundamentals of laser safety, from a theoretical and practical perspective.
We ensure that all practitioners are capable of carrying out adequate patient consultations and test patch procedures prior to any laser treatment. Lynton also advise that customers provide the correct pre and post treatment advice to their patients.  Head of laser training at Lynton, Dr Sam Hills says, "It is essential that treatment is only carried out by practitioners who have been suitably trained, and who are using medical-grade laser systems, that are regularly maintained and serviced. If anyone gives you any guarantees or makes promises that sound too good to be true, then they probably are".
Lynton's team of highly experienced doctors, trainers and clinicians put emphasis on the importance of system specific training to help counteract the de-regulation of laser equipment in England. Working closely with the University of Manchester on a number of training courses, has resulted in excellent educational content that helps drive the notion within the industry, that training is essential prior to any laser treatment.
Having over 20 years' experience in the industry, and as the leading supply of aesthetic, surgical and conservation lasers in the UK, Lynton continue to hold laser safety as their core belief and goal.