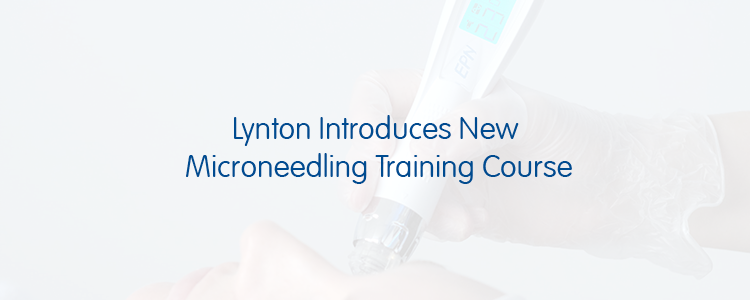 What is Microneedling?
For many years, Microneedling has been used effectively in aesthetics, a key player in skin rejuvenation treatments in clinics across the world. Either a roller or a pen-like device is used to insert tiny microneedles into the upper layers of the skin to create microchannels, resulting in a controlled wound. This triggers the wound healing response that stimulates collagen production – otherwise known as Collagen Induction Therapy or 'CIT'.
Most Microneedling devices offer a range of needle depths. The ability to change needle depth with devices means that you are able to offer a wider range of treatments due to the versatility of the product.
Microneedling with EPN PEN
As the first of its kind, EPN PEN allows practitioners to take their skin rejuvenation treatments to the next level by combining a Microneedling Pen with the power of Electroporation Technology.
While the combination of Microneedling and Electroporation within one handheld medically certified device improves skin health, luminosity, and hydration, it also maximises the production of new, stronger collagen and elastin fibres. Each technology can be used independently of the other, allowing you to tailor your treatments to the needs of your client.
For 2021 Lynton is introducing a practical Microneedling Masterclass that covers Microneedling treatments with advanced technology. This course is specifically tailored to treatments performed with the EPN Microneedling device.
New Microneedling Masterclass
This is a four-hour Microneedling Masterclass that covers a brief theory overview followed by a more hands-on practical session with the EPN Pen. During the theory section, you will cover technological advances in Microneedling along with the information on Electroporation Technology, which is the newest technology to be used alongside dermal needling treatments.
Live models will be provided on the day, however, if you would like to be a model yourself and feel the treatment first hand, please let one of our trainers know when booking onto this course.
For more information on this technology please visit the EPN Pen product page.
Prerequisites
There are no pre-qualifications needed to do this Microneedling Masterclass. Places are available to anyone who has an interest in learning about Microneedling technology and those who want to gain hands-on experience or sharpen existing skills. Click the button below to book your place on our next Microneedling course taking place on Monday 14th June.
---
Find out more about the range of training courses available at The Lynton Training Academy here: