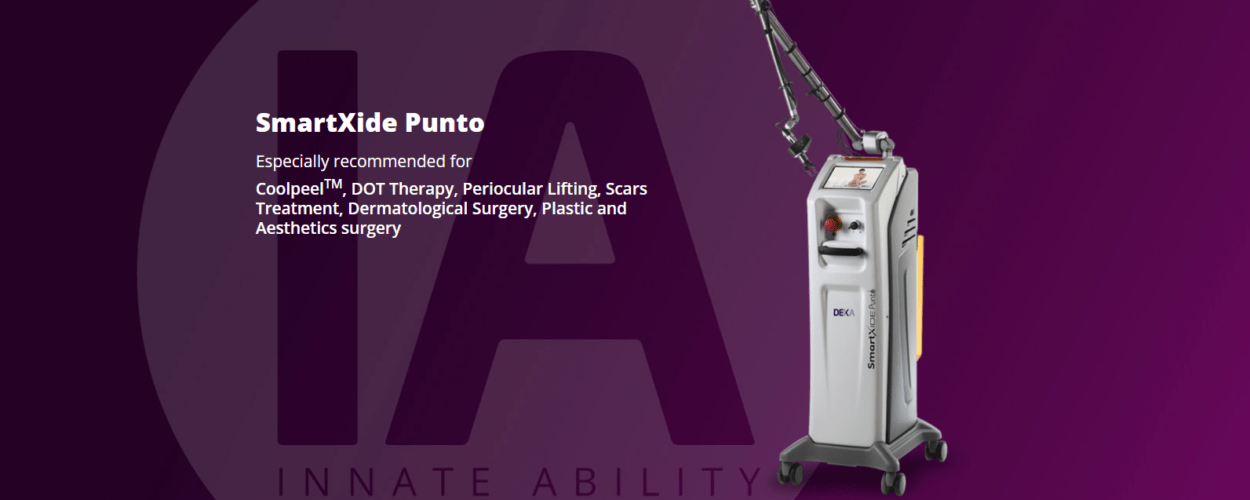 Only the SmartXide CO2 laser by DEKA can perform this fractional ablative treatment with minimal downtime.
CO2 Lasers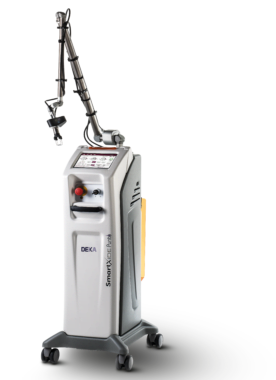 CO2 lasers have long been regarded as an aesthetic gold standard for treating ageing skin and they have become synonymous with real improvement in wrinkles, age spots, and skin texture. However, these results come at the expense of days to weeks of downtime thus limiting those raising their hands for CO2 laser treatments.
Lynton, the UK's leading manufacturer and distributor of aesthetic medical devices for dermatologists, plastic surgeons, aesthetic physicians and laser clinics, is introducing the CoolPeel – an advanced laser treatment to reduce the appearance of fine lines, sun damage and pores as well as improve skin texture with virtually no downtime. CoolPeel exploits the benefits of the SmartXide Punto CO2 laser by DEKA for which Lynton is the exclusive distributor in the UK market.
SmartXide Punto CO2 – CoolPeel
The CoolPeel represents a new, more inclusive use of CO2 laser technology that can only be performed by the SmartXide Punto CO2. The CoolPeel leverages the SmartXide's exclusive H-pulse – a high-peak power, short pulse that delivers a fractional ablative treatment without thermal damage to the surrounding tissue. No thermal damage means that downtime is highly controlled and minimized while impressive superficial, skin-resurfacing results are delivered.  Only the SmartXide CO2 has this unique pulse control.
Facial Plastic and Cosmetic Surgeon, Dr. Carey Nease has already seen the benefits of CoolPeel to his practice and for his patients; "In the past, all my CO2 laser patients would need IV anaesthesia or would be treated in the OR. The CoolPeel allows me to treat patients in my office in under ten minutes and offer them a predictable skin renewal treatment with minimal downtime. Patients don't want downtime so they are loving that any redness is typically gone in a few days."
SmartXide CoolPeel is available exclusively in the UK from Lynton. Contact us today to learn more.
---