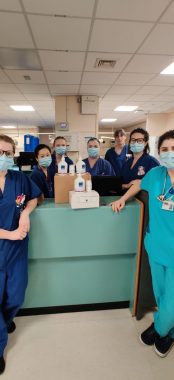 Doctors and nurses working on the Covid frontline have been suffering terribly with dry and sore hands through persistent hand washing and use of hand sanitizer.
Over the past week, we have donated boxes of Lynton Light Soothe to frontline NHS workers.
Light Soothe is the ideal formulation to help soothe, rehydrate and heal the damaged skin of front line staffs' hands. 
Dr Jon Exley states "We have been inspired by any of our customers returning to work or volunteering within the NHS, we wanted to show our support to the wider community. It is small acts of kindness at this time which can raise the spirits of front line workers, by supporting the NHS and staying at home we can beat this virus together and save lives!"