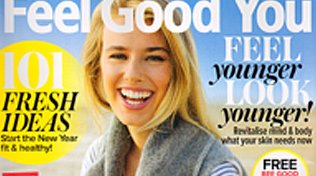 2015 saw Lynton appear all over the national press, with coverage raging from Good Morning Britain on ITV, to the high-end glossy magazines (Vogue), and not forgetting the front page of the prestigious broadsheet newspaper – The Sunday Telegraph!
With Lynton continuing to grow as a business, thanks to its award-winning product portfolio and services team, more and more features continue to appear across the wide spectrum of consumer mediums.  
2016 has already seen this trend continue, with our latest inclusion on the DUETTO MT laser in the 'woman & home' magazine, 'Hit Refresh' feature. The DUETTO MT is a revolutionary mixed-wavelength laser that utilises a Alexandrite (755nm) & Nd:YAG (1064nm) laser to treat all skin types for hair removal.
This feature is perfect in pushing the befits of this laser to the consumer – something we recommend all DUETTO MT customers use in their own marketing! 
We know and understand how important this type of 'consumer lead coverage' is in helping our customers sell their treatments to their clients.