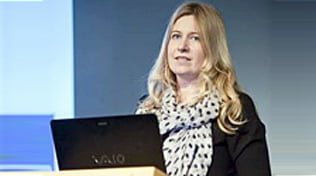 Dr Samantha Hills Appointed an Honorary Lecturer (Teaching) in Musculoskeletal & Dermatological Sciences 
We are proud to announce that our very own Clinical Director, Dr Sam Hills, has recently been appointed as an Honorary Lecturer in the Department of Musculoskeletal and Dermatological Sciences at the University of Manchester.
Recognised for her experience and expertise in Medical lasers, together with her award-winning Lynton training programme, Dr Hills has been appointed for her on-going contribution to the University of Manchester's 'Anti-Aging and Aesthetic Medicine' MSc course.
Before joining Lynton, Sam completed a degree in Physics, followed by a PhD in Physics and Pharmaceutical Sciences, working in the field of light responsive drug delivery. After graduation, she worked as a Post-Doctoral Research fellow at The University of Manchester until joining Lynton as Clinical Development Manager in 2002.
She was appointed as a company director in 2014. Dr Hills has been asked to contribute to a number of books on laser treatments and has published over 30 papers in a variety of medical and scientific journals.