As a world-leading aesthetic technologies manufacturer, we believe that any cosmetic skin treatment should always be delivered alongside a suitable, ongoing skincare regime.
With over 25 years of experience dedicated to developing technology to improve skin health and appearance, the specially formulated Lynton Skincare Range was launched to provide aesthetic professionals with the preventative and regenerative skin solutions required to recommend to patients pre and post-treatment.
In today's world, it is more important than ever that skincare is effective but ethical, and Lynton is proud to have developed formulas and packaging that should now be expected as the norm for high-quality skincare. The Aesthetics Industry as a whole is gradually moving towards a more environmentally friendly approach, and Lynton wants to lead the way.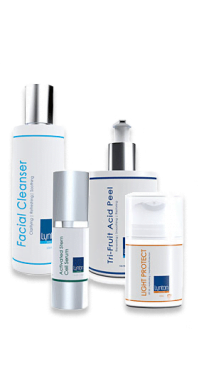 Environmentally Friendly Skincare 
A recent Professional Beauty Article recently looked at The Soil Association's new Organic Beauty & Wellbeing Market Report 2021:
"Half of consumers want to buy beauty and wellbeing products that are better for the environment, with 41% stating that waste packaging is the number one reason beauty and wellbeing products are bad for the planet. 45% agree that organic and beauty products are better for the environment, and 56% think beauty and wellbeing brands should do more to reduce their impact on the environment." (Professional Beauty Article)
Cruelty Free and Paraben Free Skincare
Lynton is always very attentive to market sentiment. This is why the Lynton Skincare Range is cruelty and paraben free, using organic and natural ingredients. The packaging is just as environmentally friendly, using recyclable containers and bottles.
Not only that, but the packaging is also airless, meaning that the bottles are only as big as they need to be and provide a longer shelf-life to the products themselves. This reduces the amount of product going to waste, but also means that no excess material has been used to manufacture the packaging.
What Does 'Cruelty and Paraben Free' Actually Mean?
A cruelty-free product is a product that has not been tested on animals, therefore not causing any harm or death. Parabens are a type of chemical preservative to increase the shelf life of products.
Over the last few years, the long-term effects of parabens have come as a cause for concern. While some people can have severe allergic reactions, there is strong evidence to suggest that paraben exposure can also interfere with the hormone levels of the body, and recent studies have even found links to increased risk of breast cancer.
As a supplier to the NHS of medical-grade equipment, these risks were at the forefront of Lynton's ethical considerations, and Lynton aims to offer the highest grade of product to the consumer.
Carbon Emissions 
Lynton also offsets their carbon emissions by supporting verified carbon-reduction projects around the world that also help to tackle poverty and improve local wildlife habitats. All of this offsetting is to join the fight against climate change and supporting the UK Government's target of becoming carbon net-zero by 2050.
Ethical Skincare
It makes perfect sense that people are searching for skincare that fit ethical criteria, and Clinics can be sure that when they choose Lynton, and the Lynton Skincare Range, that they are choosing a company and product that focuses on ethics as well as quality, allowing businesses to boost sales in the knowledge that what they offer will appeal to their clients.
The Lynton Skincare range is extremely popular with clinics nationwide as it has been formulated to work in synergy with any aesthetic treatment, enhancing treatment outcomes and long-term results.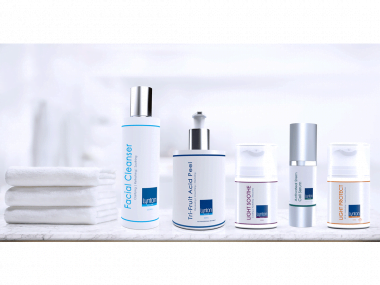 The range includes five different products, coming in different sizes for both personal and professional use, allowing clinics to both apply during treatments and sell the products directly to clients for home use. The products include LIGHT SOOTHE post-laser & IPL serum, LIGHT PROTECT 5 star Boots Rated SPF 50, Facial Cleanser, Tri-Fruit Acid Peel for renewing & smoothing, and Activated Stem Cell Serum for anti-ageing.
Get in touch to find out more or click the button below.