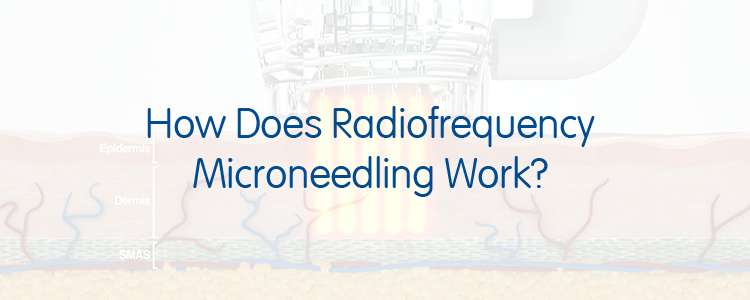 As we age, collagen and elastin production in the dermis reduces. As a result, patients continue to seek aesthetic procedures that treat natural ageing, photodamage, skin laxity, and facial wrinkles.
The latest solution for anti-ageing is Radiofrequency Microneedling (RFM) technology, a clinically proven technology that increases collagen production in the skin. This helps to reduce wrinkles and resurface the skin without causing potential thermal damage in the epidermis.
With the latest generation of Radiofrequency Microneedling (RFM) technology, Focus Dual, it is possible to achieve natural, non-surgical results when treating a range of anti-ageing concerns.
How Does Radiofrequency Microneedling Work?
Microneedling, also known as Collagen Induction Therapy, is a minimally invasive treatment that has been used for decades to rejuvenate the skin. A device with ultrafine needles creates tiny wounds in the skin, which triggers the body to create new collagen and elastin. Results can include improved texture and firmness, as well as skin tightening and overall anti-ageing.
With RF Microneedling, you can add the element of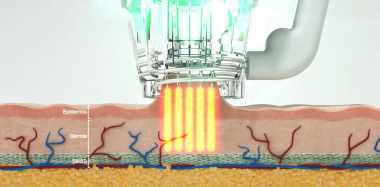 Radiofrequency energy to the traditional Microneedle procedure. Unlike other devices that use Radiofrequency energy, Radiofrequency Microneedle technology allows increased intensity focused on the deeper layers of the skin, enhancing skin tightening and scar reduction results. This creates heat zones in the dermis skin layer to generate new collagen production up to 12 weeks post-treatment.
As the Radiofrequency energy is delivered so deeply, it can produce faster results that are more dramatic. Healthy skin is left undamaged, causing minimal discomfort and less downtime when compared to invasive skin rejuvenation procedures.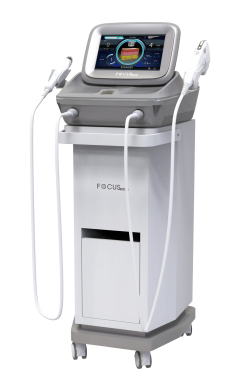 Focus Dual
Focus Dual is a medical-grade device that uses ultrafine microneedles to deliver Radiofrequency heat energy to deep layers of the skin. When the handpiece is stamped onto the skin, it creates micro "injuries" that trigger collagen production. Most patients describe that the sensation feels warm and slightly pinchy. Once the treatment is finished, your client's skin may be slightly pink with some swelling. This will resolve quickly and your clients can return to their normal activities within 1 day!
Before and After Images
---
Get in touch to find out more, or call 01477 536 977 to speak to a specialist.