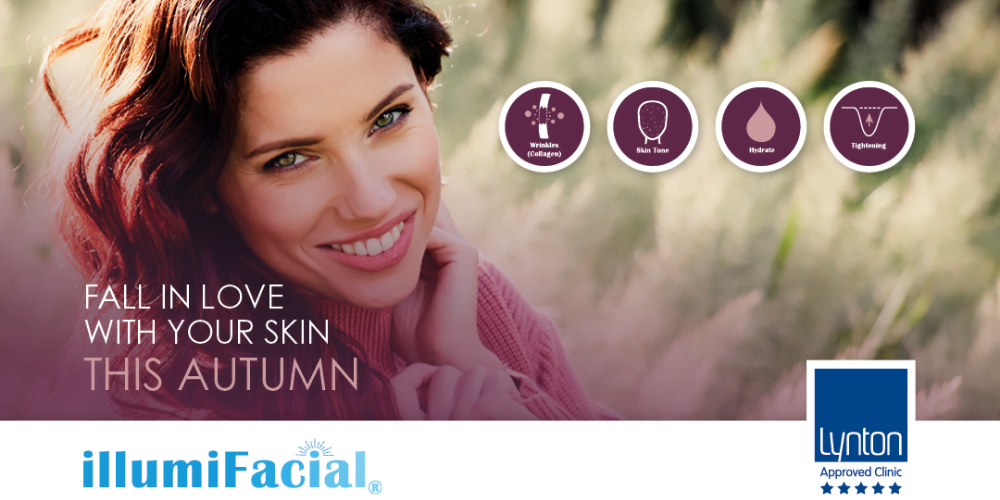 Autumn has begun, the leaves are falling and the pumpkin spiced lattes have arrived, but what does the change in season mean for our skin? 
What Happens to your Skin During Autumn? 
As the cold air moves in and the wind picks up, our skin can often become very dry and sometimes more sensitive than usual. This makes it so important to keep up a good skincare routine to help protect ourselves from increased signs of ageing. During this time, you may find that skin becomes visibly more irritated, with redness, cold sores, and outbreaks all making an appearance. 
At this juncture, our skin is already potentially trying to repair itself from sun damage and over-exposure during the summer months. This, when combined, with an increase in skin concerns, means we need to give our skin that little bit more attention over the next few months. 
How Can You Help Your Skin This Autumn? 
First things first, if you haven't already got a daily skincare routine in place then it's important that you implement one now. Always look out for products that are going to hydrate and plump the skin to help you out through this time of year. Along with a good skincare routine we can do lots of other things to help our skin look its best. These include ensuring our daily water intake is high and that we have a healthy balanced diet too. All of these things will enable our skin to get all the nutrients it needs to appear fresh and radiant. After all, the best skincare treatment is prevention! 
One of the main products within your daily routine should be a high factor sunscreen and autumn is no exception. Often, people are mistaken in thinking that their sun exposure will decrease in the autumn/winter months, when actually we need to be just as careful and continue providing protection to our skin all year round. 
What Should You Add to Your Autumn Skincare Routine? 
We already know that the change in weather may increase the dryness of your skin, so it's important to make sure we are using products that won't dry it out even further. The Lynton Cleanser is useful here as it deep cleans the skin whilst protecting its natural lipid barrier and maintaining hydration. The Cleaner's main ingredient has a larger molecular structure, meaning that the product rolls over the skin's surface and sticks to any dirt and debris without being absorbed. This ensures that it won't push makeup and dirt back into the pores and will therefore prevent the skin's natural barrier from being stripped. 
As well as preventative action, we also want to increase hydration in the skin during autumn and this can be done by introducing a daily serum into your routine. The Lynton Stem Cell Serum is packed full of activated plant stem cells to speed up cell proliferation and repair any damaged cells within the skin. This activated serum is full of Floraceuticals, which are all natural cosmeceuticals based on nature's most potent source of antioxidants, moisturisers, and cell renewal stimulators. The product intensely hydrates the skin and rapidly boosts repressed energy through a natural process. At Lynton, not only did we create a highly successful illumiFacial treatment for our customers but we also stick retail-size skincare products so that these can be added to client's daily skincare routines at home. 
For more information on the Lynton Skincare Range, please click here.