If you haven't already noticed, we have made no secret of how much we love the Focus Dual®. Our newest innovation in aesthetic technology is another example of our continued commitment to innovation and providing our customers with the absolute best equipment possible. The practitioners who joined us on our first two intake programmes, have seen their practices go from strength to strength already. This popular device is effective in the treatment of many skin concerns and it's perfect for both established and fledging clinics alike – but what makes it so special?
What Makes Focus Dual® Different?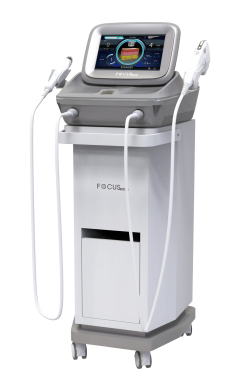 The Focus Dual® has quickly become one of our most popular devices as a result of its range of treatment options paired with the spectacular results it achieves time and time again. It combines two of the latest clinical technologies to lift, firm and tighten the skin at EVERY layer. As a Medical CE certified system, it enables practitioners to achieve incredible results for all of their patients, whilst conducting these treatments to the highest safety standards and with minimal discomfort. Patient trust and satisfaction are guaranteed with Focus Dual®. 
As a result of the multitude of conditions that can be treated, Focus Dual® might be the only device necessary to treat a range of concerns on a single patient. The following are just some of the treatment options available to practitioners:
Non-surgical facelift

Double chin reduction

Eyebrow lift

Wrinkle reduction

Scar treatment

Jawline sculpting 

Eye bag reduction 
Radiofrequency Microneedling and High Intensity Focused Ultrasound Are Stronger Together
Two advanced technologies are better than one! Radiofrequency (RF) Microneedling and High Intensity Focused Ultrasound (HIFU) are powerful and effective treatment options for skin rejuvenation and together, they give patients better results than ever before. Thanks to the use of ultra-fine needles and a unique vacuum feature, Focus Dual® tightens, smooths and restores the various layers of the skin, and HIFU technology lifts the skin from the SMAS layer – resulting in complete revitalisation.
For those unfamiliar with the process of RF Microneedling, let us give you a brief overview. Ultra-fine needles are used to penetrate the skin, the depth at which these needles penetrate the skin is precisely controlled. They then release radiofrequency energy which heats the skin and stimulates a healing response within the body. This leads to the production of new collagen and elastin, as well as an increase in cell turnover. This creates tighter, more supple skin whilst also reducing fine lines and improving scarring.
HIFU, on the other hand, stimulates collagen production using a different method. It uses precise ultrasonic energy that reaches deeper into the skin, allowing practitioners to target the SMAS. This fractional, targeted heat encourages these deep tissues to produce new collagen fibres. HIFU treatment is particularly effective in the treatment of sagging skin and when paired with RF Microneedling, the results are truly unparalleled. 
The benefits of this device don't stop there. As well as providing patients with unrivalled results when it comes to improving the quality and texture of their skin, Focus Dual® allows practitioners the opportunity to guarantee limited downtime and discomfort. At every stage of their treatment journey, patients will feel safe in the knowledge their treatment will not inconvenience the other aspects of their life.
Focus Dual Launch Programme
If you think that you could benefit from this revolutionary device, join the Focus Dual® Launch Programme. When you sign up, you will receive extensive training from our team. They will help you with marketing your new device using methods that are guaranteed to help you achieve a maximum return on your investment.
You will get the chance to participate in 6 virtual sessions in which our Marketing Team will guide you through the process of launching your new product. Thanks to their invaluable expertise, you will feel ready to launch your new device with confidence. Can your clinic afford to miss out?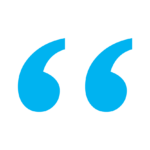 We were amazed by the response to the Focus Dual® Launch Programme. We advertised all through lockdown and did a launch webinar which was invite-only. This had an instant response and we achieved our best product launch yet! We are now booked up until Christmas and are still taking bookings into the new year." – Jane Efford, Jane Efford Health and Beauty.

Contact Us
If you would like to sign up, click here to register your interest in our Launch Programme today.
For more information or for all other enquiries, you can call us on 01477 536 977 or email info@lynton.co.uk.