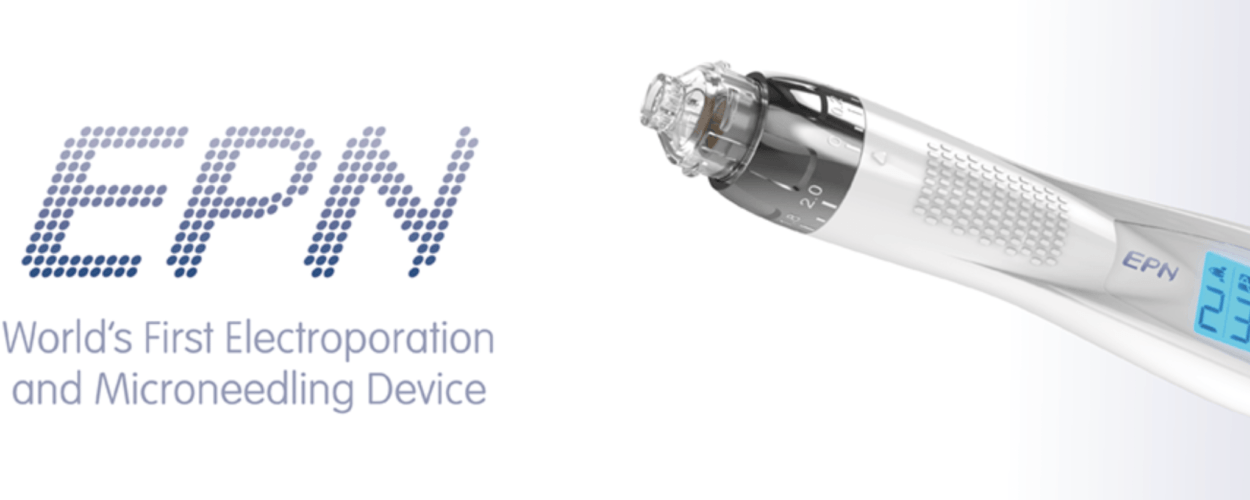 There are microneedling devices and then there's the EPN Pen. It's a product that really stands out from the crowd, but just what is it that makes it so special? As the EPN Pen is the world's first microneedling pen to be combined with electroporation technology, we have every reason to be proud of it here at Lynton.

You might be wondering why you should make it the newest addition to your clinic. After all, you already have microneedling devices, right? Of course you do! The difference is that once you try the EPN Pen, there's no going back.
What is The EPN Pen?
It's not just any microneedling pen… it's a Lynton microneedling pen that utilises electroporation technology to guarantee the best results! Microneedling prompts the dermis to activate the skin's natural healing processes as a result of the mild trauma caused by its incredibly fine needles. This increases both collagen production and cell turnover.
This medically certified device isn't just great for patients, it's also great for practitioners. It features an ergonomic handle with a non-slip grip design to make it comfortable to hold. Thanks to the EPN Pen's ultra-fine stainless steel needles, it can perform easy and precise vertical needle penetration. This form of application is less painful for clients and involves less downtime as it minimises skin irritation.
'EPN' refers to what makes our device so unique, and stands for 'electroporation needle'. In the process of electroporation, an electrical field is applied to the cells in order to make their usually impermeable membranes permeable to active ingredients. Electro-pulses create temporarily unstable channels within the cell membrane, allowing active ingredients to enter the cells of the epidermis directly. This makes any topical products used in conjunction with the EPN Pen much more effective.
Why Is It A Superior Choice For Patients?
Thanks to the EPN Pen, your patients could enjoy rejuvenation unlike anything they've ever experienced before. Research has shown that patients see, on average, a 206% increase in new collagen production following just one microneedling treatment. Patients also described an 80% improvement in burn-related scarring. If that's what can be achieved with traditional microneedling – imagine what the EPN Pen could do!
The various needle depths that can be chosen with the EPN Pen allow practitioners to treat things such as fine lines and wrinkles, stretch marks and various types of scarring with great success. Naturally, as a result of its revolutionary nature, the pairing of microneedling and electroporation means that the EPN PEN remains minimally invasive whilst delivering amazing results.
Superior Safety At Its Finest
When choosing a microneedling device, research is integral. The EPN Pen uses disposable needle tips and backflow-protected needle cartridges to minimise the risk of cross-contamination. The EPN Pen is a medically CE Marked Device registered with the MHRA. 
The vertical needle application used with the EPN Pen also reduces the likelihood of bleeding post-treatment and allows for more precise treatment to be conducted around the delicate eye area, as well as the nose and mouth. There's only one way for you and your patients to experience the superior power, control and precision of the EPN Pen and that's to get in touch with us today.
Get In Touch
If you're yet to introduce the EPN Pen to your practice, your patients are missing out on an innovative treatment that promises superb outcomes. To find out more about the EPN Pen, email us at info@lynton.co.uk or call us on 01477 536 977. Don't forget to stay connected and keep up with all the latest Lynton news. Follow us on Facebook and Instagram today.