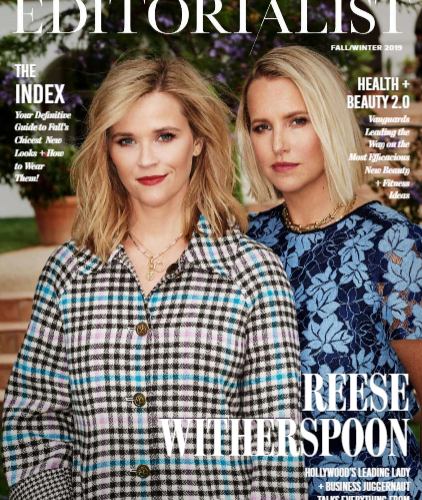 Excerpt from THE EDITORIALIST Fall Issue Beauty round-up.
Fine lines, age and sun spots and discoloration, beware – CoolPeel is the latest treatment to come from Dr. Paul Jarrod Frank. The uber-successful cosmetic dermatologist has perfected a limited downtime superficial laser peel treatment that targets fine lines and sun spots and improves skin tone on the face, neck and decolletage. Compared to traditional lasers, CoolPeel is a much quicker treatment with significantly less downtime that delivers H-Pulse – a "high-peak power in extremely short pulses for an ablative treatment without creating thermal damage within the surrounding healthy tissue." A 5-10 minute procedure, CoolPeel is a highly-controlled system that instantly delivers premiere results.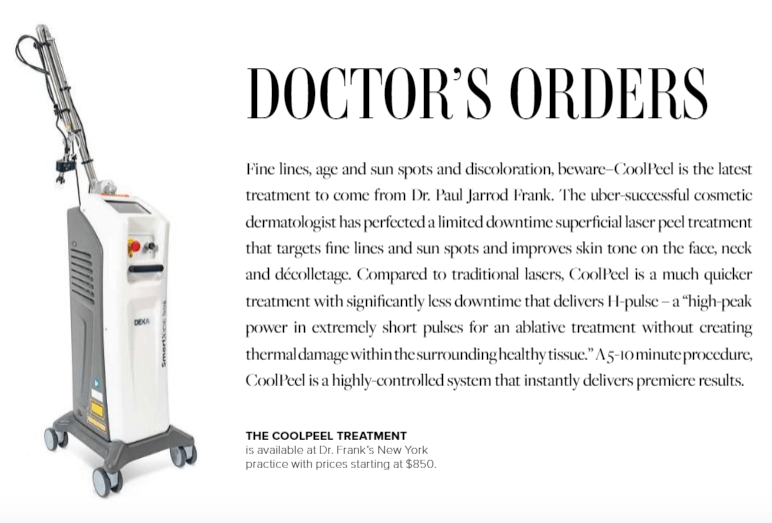 CoolPeel Key Features
Low downtime (as little as 24 hours)
Minimal discomfort (topical anaesthesia typically not required)
Unique pulse shape emission selection via PSD (Pulse Shape Design) technology allows for tailoring of results and downtime
Ability to perform broad range of treatments, including photodamage, scarring, pigmentation and deep wrinkles
Fast treatment – full face takes5-10 mins
User-friendly adjustment of all parameters (power, dwell time, pulse and scanning mode)
Reliability and control with minimum thermal damage and optimal recovery time
Can be used on all skin types
Ability to use in combination with other technologies such as Microneedling
No consumables; reduced operating cost
SmartXide CoolPeel is available exclusively in the UK from Lynton. Contact us today to learn more.