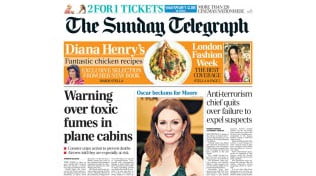 Look out for our latest feature in the National Press – this time in the Sunday Telegraph Newspaper, and on TheTelegraph.co.uk. Covering one of our latest and most exciting developments, The Telegraph featured news of our donation of a conservation laser to the Vatican Museum.
Contrary to initial fears of a Pope Francis tattoo condemnation, this laser will actually be used by the Vatican City Museums to remove hundreds of years of dirt and grime from some of their most treasured historical artworks. 
Lynton's very own Dr Martin Cooper, one of the UK's leading laser conservation specialists: "laser cleaning enables conservators to remove unwanted layers without over cleaning or damaging the valuable surface of the artwork. This laser is perfectly suited to the work the Vatican Museums has been looking to carry out, and will help ensure the conservation of some of the world's finest artworks." 
Andy Charlton, Chairman of Lynton Lasers Ltd: "Our laser cleaning systems provide conservators with an extremely gentle method of cleaning and removing dirt from very fragile surfaces; for example, even from a badly weathered marble surface desperately in need of consolidation. We were informed of the Vatican's dilemma by our Italian partners, and decided a donation of our Compact Phoenix Laser would be the perfect solution".
Read the online story here: