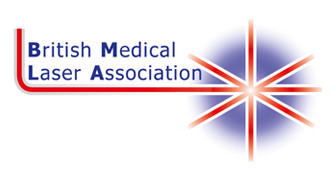 Save The Date and Visit Us On 6 – 7 May 2021 Online!
Lynton is pleased to announce its participation in the 2021 British Medical Laser Association & Educational Courses Conference in association with the European Laser Association, the premier professional development conference dedicated to the field of lasers and light-based devices. The conference, this year is held online and delivered via a state-of-the-art virtual platform as a Virtual Conference on 6 – 7 May 2021.
The BMLA Virtual Conference & Educational Courses is attended by a large diverse group of delegates including, medics, surgeons, nurses, technicians, aestheticians and scientists who are directly or indirectly involved in the use of lasers and light-based devices for improving their patients' and clients' health and wellbeing. The BMLA conference delivers a high-quality, evidence-based, scientific programme to stimulate the minds of the medical and aesthetic laser community, providing a unique and highly respected platform for the exchange of knowledge, ideas, recent advances, and everything else in the field of lasers and light-based devices.
The two-day virtual conference includes over 20 medical and aesthetic educational courses, masterclasses and interactive sessions with leading industry speakers, course faculty and experts. There will be networking and social interaction opportunities, giving delegates opportunities to engage with fellow industry peers. To register for the conference and view the full programme and speaker lineup click here.
To join the conversation on social media, follow BMLA on Twitter, Instagram and Facebook and use the hashtags #BMLA2021, and #BMLAVirtualConference2021
BMLA Educational Webinars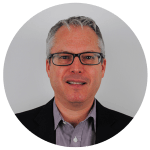 Managing Director of Lynton, Dr Jon Exley PhD. MBLA, is looking forward to the virtual conference, where you can listen to the various educational webinars taking place on Thursday 6th and Friday 7th May. Jon's interest in lasers began whilst studying physics at the university, completing his PhD research project, sponsored by Lynton Lasers where he subsequently became Managing Director. Over the past 25 years, Jon has been actively involved with wider industry matters and currently holds the position of Secretary and Treasurer of the British Medical Laser Association (BMLA). Meet Jon at the following session: 
Moderator. Session 1C: Great Debate (live)
Date: Thursday, May 6, 2021
Time: 4:00 PM – 5:00 PM
---
Lynton will be presenting two webinars as part of the BMLA conference.
How to Ensure Safe and Effective Laser Hair Removal Treatments?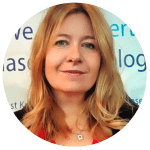 On Thursday 6th May at 10:20AM, Dr Sam Hills (PhD), C and Professor Harry Moseley will discuss how to ensure safe and effective laser hair removal treatments. This talk is suitable for both Laser and IPL Practitioners.
Dr Sam Hills is the Clinical Director at Lynton Lasers and oversees the Clinical and Training Program. She is also an honorary lecturer in the Department of Musculoskeletal and Dermatological Sciences at the University of Manchester, contributing to the Skin Ageing and Aesthetic Medicine MSc program. Before joining Lynton she completed a PhD in Physics and then worked as a Post- Doctoral Research Fellow at The University of Manchester until joining Lynton in 2002. Meet Sam at the following session: 
Course Faculty. Course 1 Live Q&A: Hair Removal
Date: Thursday, May 6, 2021
Time: 10:20 AM – 11:00 AM
---
Developments in Semi-Permanent Makeup: Tips and Advice for Laser Removal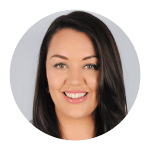 On Thursday 6th May at 1:30pm, Rhiannon Smith, Clinical Trainer at Lynton, will be holding a session on removing Semi-Permanent Makeup (SPMU) with Lasers. Rhiannon has been working in the aesthetics industry for over 14 years and joined Lynton as a Laser Practitioner in 2010. She has been part of the Clinical Training team since 2015. As well as equipment training, Rhiannon also teaches the VTCT Level 4 and 5 Qualifications.
Developments in Semi-Permanent Makeup: Tips and Advice for Laser Removal
Date: Thursday, May 6, 2021
Time: 1:30 PM – 2:30 PM
Talk Abstract:
Dubbed by British Vogue as one of 2021s key beauty trends, cosmetic tattooing is an increasingly popular procedure, used to create long-lasting eyeliner, lip liner, and brow definition. As this procedure grows in popularity, we are seeing more salons offering these time-saving treatments, and a corresponding increase in the number of clients looking to have the ink removed.
In this presentation, we will look at some of the results that can be obtained when using lasers to remove semi-permanent make-up, alongside practical tips for treatment, and a discussion of some of the challenges encountered.
---
For more information or to register, click the button below.