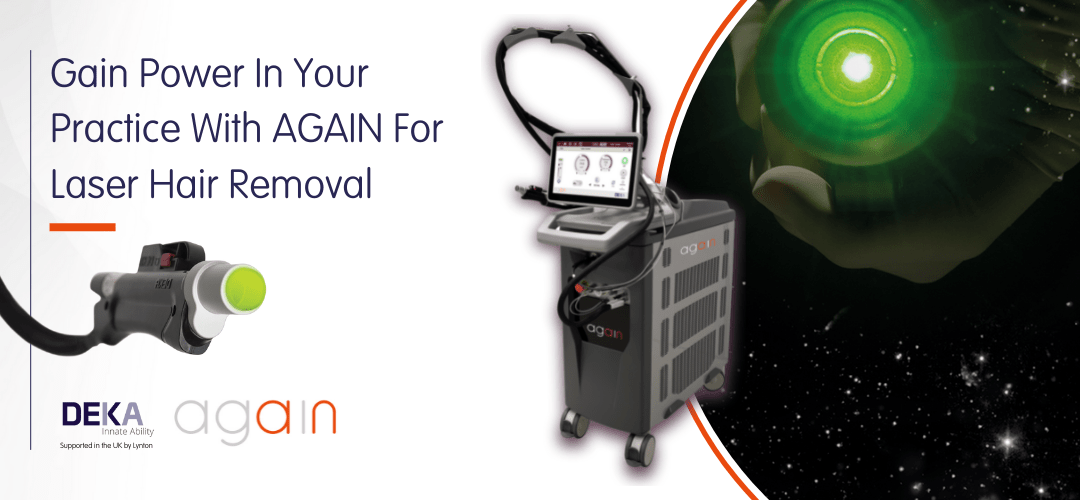 Hair removal is a polarising topic, and during the warmer months, people tend to lean towards it as a priority. Although summer may be ending, that doesn't necessarily mean that laser hair removal won't be on the minds of your clients for the next few months. If those you treat are unlikely to shy away from aesthetic laser hair removal, we have just the device for you, AGAIN. 
Created by our partner, DEKA, AGAIN really stands out from the crowd; with unmatched speed and power, this device is the very latest in laser hair removal technology. 
The Best Laser Hair Removal
Although the AGAIN has many useful applications, including skin rejuvenation and benign pigmented lesion removal, it really excels when it comes to laser hair removal treatments. Hair removal has come a long way in recent years and AGAIN is one of the finest innovations in this discipline. 
As one of the leading names in the field, DEKA are the ones to beat and here at Lynton, we're proud to work alongside them. With the global market size for aesthetic laser hair removal expected to reach $3.2 billion (£2.32 billion) by 2025, your business can't afford to miss out on the opportunity to introduce this revolutionary device to your practice. 
AGAIN's two complementary wavelengths, the 755nm Alexandrite, which is incredibly effective for treating very fine and fair hair, and the 1064nm Nd:YAG, which is able to penetrate deeper into the skin, work together to make this device as powerful and pain-free as possible. Just when you thought AGAIN couldn't possibly be more impressive, it is also the world's only FDA-approved Alexandrite laser for use on all skin types (1-6).
This product provides practitioners with everything they need for a high ROI: wide spot sizes (up to 30mm), more than 11 selectable handpieces, and as we previously mentioned, a dual-wavelength system. These features come together to create a machine that delivers cost-effective, quick and reliable treatments time and time again (if you'll pardon the pun). Whether it's laser hair removal or aesthetics treatments; AGAIN can do it all.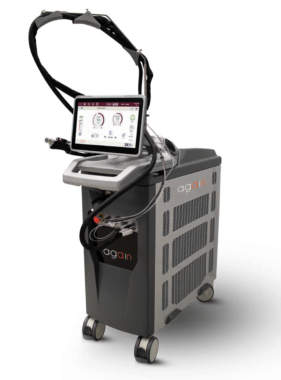 MOVEO Technology
Thanks to the addition of MOVEO technology, AGAIN puts patient comfort first. In short, MOVEO is a unique laser technology based on 4 fundamental concepts: effectiveness, speed, safety and simplicity. Instead of the typical shot-by-shot method that can sometimes be very uncomfortable for patients, AGAIN's Alexandrite laser makes this form of laser hair removal treatment as painless as possible.
This new and unique DEKA innovation works by deploying the Alexandrite laser at an ultra-high repetition rate, using a large 20mm sapphire tip that stays in continuous contact with the skin. This dramatically reduces the energy that is typically reflected by the skin when using a standard Alexandrite laser. 
What does this mean for you? As a practitioner, you can use less energy to achieve the correct temperature required for clinically effective, long-term hair removal results.
What's Driving The Increase In Demand For Laser Hair Removal?
Over the last few years, there have been a number of factors driving the increase in demand for laser hair removal treatments. The industry is growing and changing as a result of this increase and it shows no signs of slowing down anytime soon. A newfound awareness of personal grooming habits, increased disposable income for many consumers and a general uptick in consumer knowledge are the main contributing factors. As well as this, laser hair removal treatments are now often undertaken by men as well as women. This is no longer seen as taboo and market trends have started to reflect this very clearly.
In order to target these savvier customers, as a clinic owner, you need to ensure that you're doing what you can to convince your customers to take the plunge. One thing we recommend is working on the assumption that your customers are already vaguely familiar with the services you offer. In this day and age, chances are that your customers know what they want from their treatments and are looking for devices that can help them to achieve these goals. 
The average customer in 2021 is informed and opinionated, and by having superior devices in your establishment, you can cater to their needs effectively.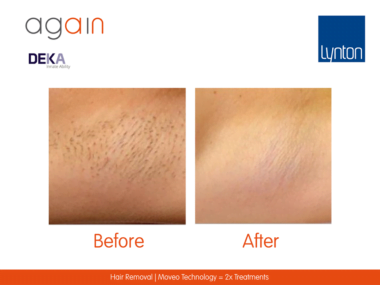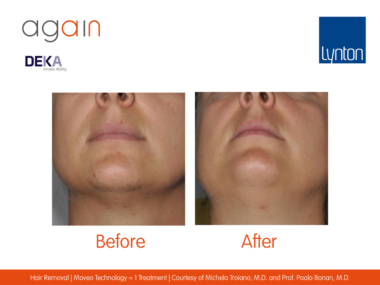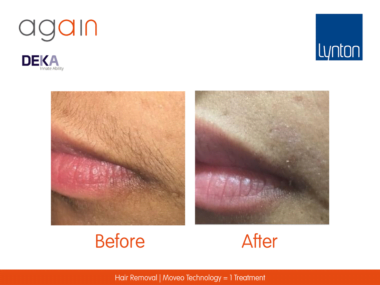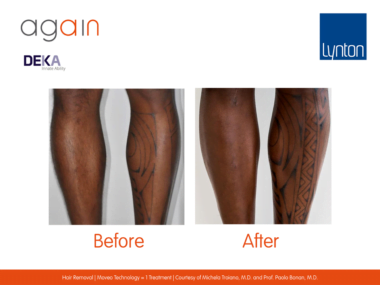 Get In Touch
If you're yet to gain power in your practice with AGAIN, don't delay, get in touch with us today. To find out more about the AGAIN, email us at info@lynton.co.uk or call us on 01477 536 977. 
Read more about our range of laser and ipl hair removal machines.
Don't forget to stay connected and keep up with all the latest Lynton news. Follow us on Facebook and Instagram today.