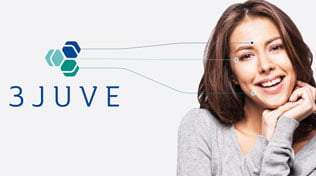 Ageing is a complex, progressive process that leads to functional and aesthetic changes in the skin. It is a natural part of life for both men and women, and the prospect of ageing and becoming older is a daunting process for many individuals. 
How one's skin ages depends on a variety of factors such as lifestyle, pollution, stress, loss of subcutaneous support (fatty tissue between skin and muscle), daily facial movement, and personal habits such as smoking. But ultimately the main contributor is sunlight as both UVA and UVB are thought to play a more dramatic role in premature ageing. It destroys collagen which is the main protein of connective tissue which keeps skin plump and line-free. Hence facial movement lines become more visible after the skin starts to lose elasticity, resulting in the appearance of aged skin.
On average British women look in the mirror up to 71 times a day, resulting in constant critic on one's appearance. Previously it was considered the "10 years' younger" look was the appearance women wished to encompass. But in recent years this has dramatically changed as a more "Youthful, natural look" is sort after.
Recently innovative cutting edge technology such as fractional laser technology is becoming popular among women of all ages, and it is believed to be the best way to treat scarring, sun damage, fine lines and uneven skin texture whilst ensuring a 'completely natural-looking result'. During the treatment, light penetrates deep into the dermis to stimulate collagen while also removing a percentage of skin tissue on the surface.
Technologies such as fractional lasers can be combined with IPL to help remove discolouration and help brighten the skin. As people age, they tend to suffer from pigmentation change caused by the sun as well as suffering from vascular outbreaks and other discolouration's on the skin. A 585nm IPL wavelength can help tackle this issue by selectively heating and eliminating discoloured blemishes.
Another technology that can be used in combination with these two anti-ageing technologies is radio frequency (RF). This component causes micro-vibrations within the tissue to induce advanced dermal heating, stimulating fibroblast cells to produce new collagen and elastin creating stronger, firmer dermal tissue. This leads to a subtle lifting and tightening of the skin that can greatly improve the loss of firmness particularly seen around the eye and jawline areas.
Combination technology treatments are considered by many dermatologists as the best way in stimulating dermal and epidermal collagen, therefore the best way to ensure all natural anti-ageing result look and feel NATURAL…
For more information on combination skin treatments and devices, visit http://www.lynton.co.uk/3juve
Find Out More
For more information please contact us on 01477 536 977 or email info@lynton.co.uk.