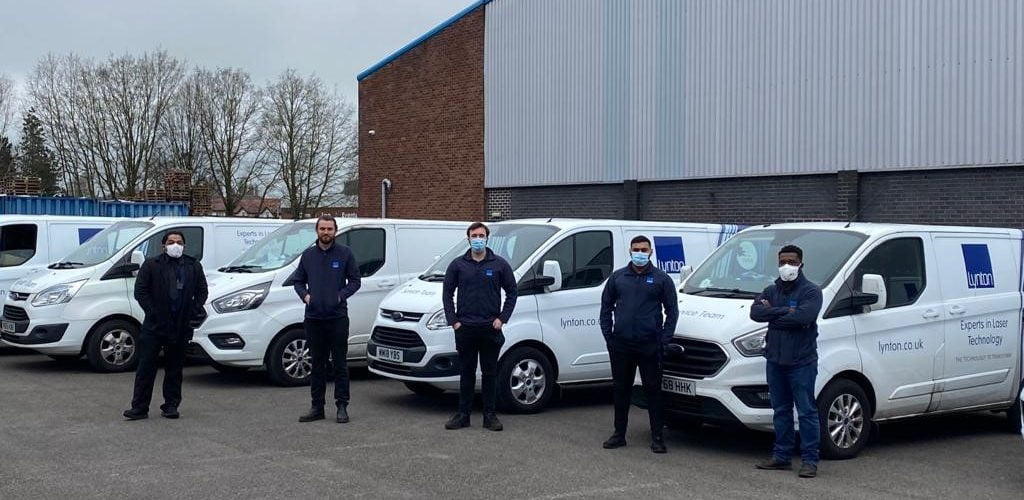 At Lynton we are passionate about servicing and maintaining your systems, after all, we built them!
We have the biggest team of highly skilled engineers in the UK, which means we can guarantee a quick response rate. Unlike smaller service providers or companies that outsource, our large team means that we are able to manage absences appropriately. We also have a team of in-house specialists at Head Office who can deal with specialised repairs.
We have a duty of care to inform all Lynton customers about the benefits and importance of servicing their equipment as well as ensure the longevity of your investment after the warranty period ends.
What Are the Benefits?
Regular services give you peace of mind that your clients are getting optimum results and that safety has been your main priority. Your system operates accurately and consistently and therefore skilled technical servicing is paramount. A Service Cover Plan has additional benefits depending on the cover you have. These benefits include training days, discounts on Lynton training courses, marketing and additional business support – adding to our already excellent customer service. Costs are spread throughout the year in monthly instalments which helps to support your clinic's finances.
How Can We Support You?
Once you have your system delivered and your training is completed by one of our highly trained Clinical Trainers you become part of our Lynton family. At Lynton, we invest in our team to support your clinic at every step.
Our Service Help Desk is here to deal with any faults or concerns you may have and to coordinate services, call outs and any general enquiries regarding technical issues. All machinery, however well manufactured, can experience problems so it is our aim is to get you back up and running as quickly as possible. This is another benefit to having a Service Cover Plan in place.
We also have a dedicated Business Support Manager to help our clinics to ensure they are on the best service cover plan possible even if we need to tailor it to suit individual needs as well as support our clinics in general.
Want To Find Out More?
Contact our Business Support Manager Maria at mmartin@lynton.co.uk for Service Cover Plans or our Service Help Desk at servicehelpdesk@lynton.co.uk.