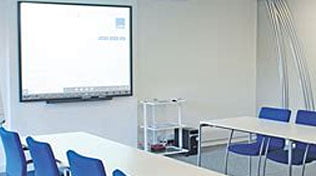 How Do I Gain Insurance For My Laser and IPL Business?
With many aesthetic clinics and beauty salons located around the UK, clients can sometimes find it difficult when trying to pick a practice that they believe will provide the best and safest treatment possible.
When considering the right establishment to have any Laser or IPL treatment it is widely recognised that the majority of clients will make a buying decision based on the level of training a clinic and its practitioners have received.
Training in any profession is important as it enables individuals practising within a particular market to gain an understanding of the various restrictions and regulations within a specific industry.
Clinics and salons in the UK have realised the importance of training and that it is a very valuable aspect that all operators should undergo in order to enhance their skills, capabilities and knowledge for any chosen areas of treatment.
What Qualifications Do I Need?
Currently, the aesthetics laser industry is an unregulated market, but sufficient training is required in order to gain an adequate insurance policy. In recent years, UK insurance providers have been increasing the certified level of knowledge an individual practitioner needs before offering them a policy.
Insurance providers look to see that laser & IPL practitioners have received training by a recognised industry body and/or an educational institute of higher education and have covered the following areas:
Features of light from lasers and IPL
The interactions of lasers and light sources with the skin and eyes
Equipment related hazards from laser/IPL sources
Safety procedures, policies and safety management
Introduction to risk assessment and minimising risks
As a leading, UK manufacturer of aesthetic technologies originating from the University of Manchester, we believe that any laser or IPL practitioner should undergo in-depth clinical training, from both a practical and theoretical perspective. This resulted in our very own range of industry-renowned aesthetic laser and IPL training courses that provide all practitioners with the most comprehensive training available.
Training content is designed for delegates from a mix of different backgrounds, including people with no previous experience or qualifications. Training courses are developed in collaboration with the University of Manchester, CIBTAC and the BMLA, which has resulted in excellent educational content, delivered by our team of friendly and experienced lecturers and clinicians.
Find Out More
For more information please contact us on 01477 536 977 or email info@lynton.co.uk.