Lynton's virtual classroom Tattoo Removal Masterclass is a 1-day theory course suitable for anyone of any experience level wishing to expand their knowledge in the area of laser tattoo removal treatments.
You may be at the beginning of your laser career and have no knowledge, or you may already be treating but just want to expand your knowledge. 
Prerequisites 
There are no pre-qualifications needed to do this course and places are available to anyone who has an interest in learning about laser tattoo removal.
Course Agenda
This course will look at the theory of light and how light can be used to remove a tattoo (including semi-permanent make-up) considering the following factors:
What lasers and wavelengths you should use
Different types of ink and tattoos
How many treatments are required and how often you should treat 
Assessing the suitability of client (looking at contraindications, and Fitzpatrick skin type)
Managing client expectations and results 
Considering side-effects
Pricing and what to charge
What Will You Get Out of It?
After completing this course, you will receive a Lynton Masterclass Certificate.
You will leave with a lot of accurate and relevant knowledge which you can apply to your own treatments.
Confidence to perform safe and effective treatments.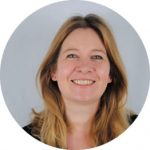 Course Leader
Dr Samantha Hills
Dr Sam Hills is the Clinical Director at Lynton Lasers and oversees the Clinical and Training Program. In 2017 Sam was also appointed an honorary lecturer in the Department of Musculoskeletal and Dermatological Sciences at the University of Manchester, in recognition for her on-going contribution to the University of Manchester's 'Anti-Aging and Aesthetic Medicine' MSc course.
Before joining Lynton she completed a degree in Physics, followed by a PhD in Physics and Pharmaceutical Sciences, working in the field of light responsive drug delivery. After graduation, she worked as a Post- Doctoral Research fellow at The University of Manchester until joining Lynton in 2002. 
She is the author and main lecturer of the industry-leading Lynton / University of Manchester Skin Laser courses that are available to anyone in the industry with an interest in laser applications. She has been asked to contribute to a number of books on laser and light treatments and has published over 30 papers in a variety of medical and scientific journals.