.taddon.shop .cart span:before {display:none}
Course Title
Who it's for
Those Wanting to Learn About Hair Removal and Skin Rejuvenation Treatments
Anyone Who Wants A Formal Regulated Qualification
Those Who Want to Complete A Good Amount of Practical to Feel Confident in Administering Treatments
Course Title
Who it's for
Those Wanting to Keep Up to Date with The Latest Laser Technologies, Protocols, and Regulations
Those Starting in Laser and Intense Pulsed Light Treatments
What our customers say
"
We absolutely love the INITIA Diode laser. The flexible operating modes have been a real advantage to our wide range of diverse customers. I've been quite pleasantly surprised at the Clinical End Points we have achieved with the INITIA. Our clients who had previously been treated with the YAG have found improved result with the INITIA. We have also had a lot of success with resistant or deep follicles that had struggled to get a result with an Alexandrite laser. It has really given our medical grade Alex/YAG laser a run for its money! The INITIA diode also operates extremely fast, which is an advantage to both the clients and the clinic! We are also really happy with the small size of the unit and the integrated cooling. we wheel it around quite easily and it's very sturdy, well-built and responsive.
"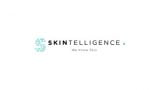 "
Approachable, professional trainers who go beyond their needs to fulfil your needs. They are all knowledgeable, helpful and up to date. The training material is detailed and easy to follow. The Lynton clinic helpline is an invaluable support tool for practitioners.
"
"
Lynton is absolutely brilliant. I purchased the LUMINA and have achieved fantastic results. It is very easy to use and is very reliable. In regard to support, again, fantastic. There is always someone on the end of the phone and someone happy to help me, for example, talk me through a particular client and how to best treat them or even giving me marketing materials and support.
"

"
"Thanks so much Hayley Lynton Lasers... I have taken your advice and just put out a video offering free video consultations on my Instagram. Really appreciative of all your advice right now! "
"
"
The LIGHT PROTECT is an excellent product that my clients love. In fact, all of the Lynton products are very effective. The cleanser is gentle while still giving a good cleanse.
"
"
Lynton has offered me the perfect combination of 'personal and professional'. As an independent company, it is hugely reassuring to know that there is a team of highly qualified and experienced individuals to answer questions and offer guidance. The response from the medical support team is timely and reassuring and I have relied on this service for advice. I am particularly impressed with my reps continued interaction with my Facebook posts - it makes me feel like a valued customer of Lynton.
"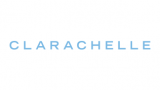 "
We've had the Lynton Lumina for many years, treated hundreds of clients and have seen fantastic results for veins, pigment and tattoo removal. It's been a great addition to the business.
"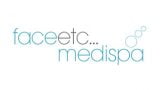 "
"You have all been amazing! Thanks so much for all your support! Can't wait to check it out!"
"
"
"Another great webinar today. Informative and educational. Learnt a lot thank you."
"
"
"Great webinar, thank you. Although I have been treating for many years I still learnt a few things!"
"
Clinic Finder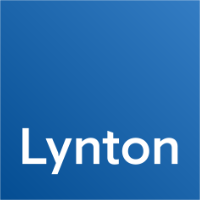 Lynton House, Manor Lane, Holmes Chapel, Cheshire, CW4 8AF
Quick Enquiry
This website uses Cookies to improve your browsing experience and to help with our marketing. You can read more about removing Cookies here: Privacy Policy
I'm fine with this